Set of 4 Baby Essential Oil Roller 10ml Bottles
$

30.00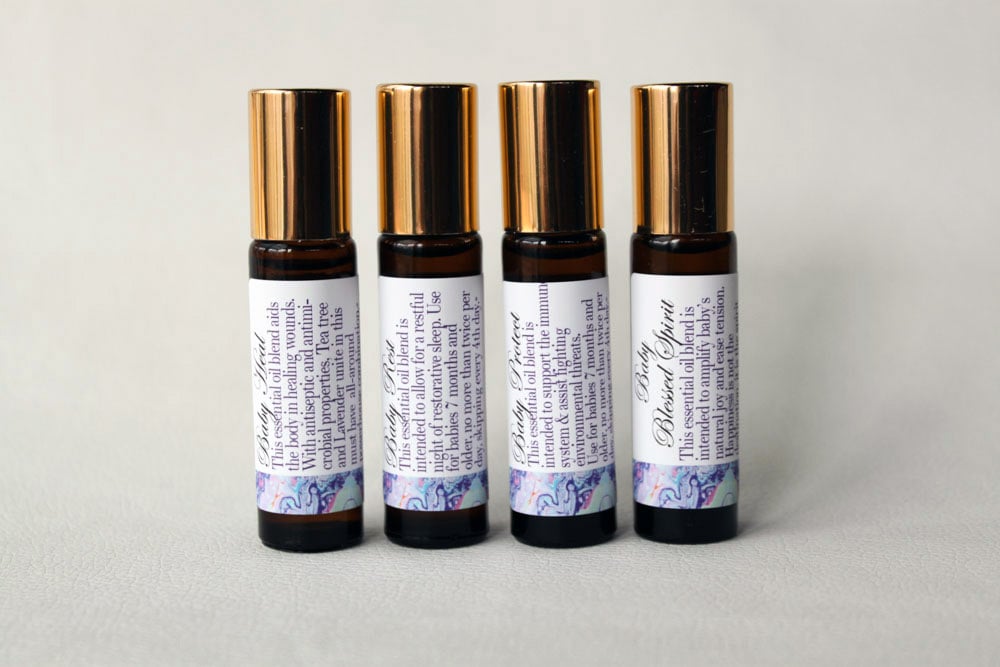 When your new little one is born, you quickly start to realize how offensive so many of the daily products in our lives are. Babies are inherently resilient, yet those strong little bodies still need to be protected from chemicals, viruses and bacteria in our environments.
Essential oils are potent by nature (the very essence of the plants of course!) that we need to properly dilute for use on our little ones. We've put together a set of oils diluted for baby that you can safely use as needed. We are so happy this option is now available to parents as an alternative to staring at those boxes in the pharmacy that all just end up pointing you back to your doctor anyway.
Heal - for all the little skin irritations. We hope not many, but eventually they'll get a scratch or scrape.
Rest - So many uses, from just waving the open roller in front of baby's nose for a calming effect during a car fit or rolling on soles of feet for nap and bedtimes or rolling around belly for upset tummy. You will love this one.
Blessed Spirit - Happiness for baby.
Protect - Just a little extra immune-boosting for your newest family addition. Regular use during the necessary season will give your little one just a bit more protection.